What I'm waiting on this week: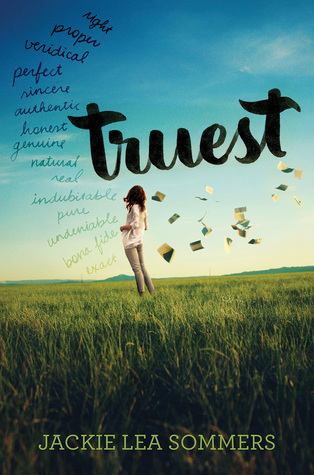 *So summery!*
Plot blurb:
Silas Hart has seriously shaken up Westlin Beck's small-town life. Brand new to town, Silas is different than the guys in Green Lake. He's curious, poetic, philosophical, maddening-- and really, really cute. But Silas has a sister-- and she has a secret. And West has a boyfriend. And life in Green Lake is about to change forever.
Truest is a stunning, addictive debut. Romantic, fun, tender, and satisfying, it asks as many questions as it answers.
Releases: September 1st, 2015
Sounds like a cute book! :) So what are you guys waiting on this week?