How would you pitch to the biz to make your favorite book into a movie?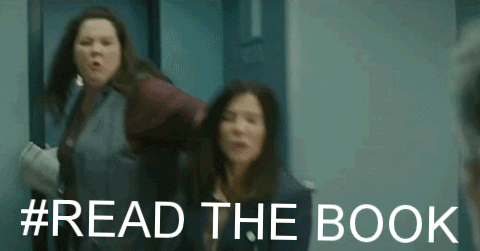 Step 2: Run
Step 3:
Join the cult following that always seems to pop up whenever YA books are turned into movies.
xD
For real though, I totally agree with Alison from Alison Can Read: no more book to movie adaptions (ESPECIALLY FOR YA!!), but if it was to become a TV show, where the author is really involved in the making and the story isn't too far off from the books, then maybe. But all these book to movie adaptations- I'm seriously not feeling it. Off the top of my head, I think the last Hunger Games movie I watched (I think it was Catching Fire ??) was honestly the only YA book to movie adaption that I've loved in the recent years- which is ironic, since I didn't like the Hunger Games series LOL. I'm also really weird and picky when it comes to book to movie adaptions.
If the movie's too true to the book, it seems... lackluster. If they deviate from the book a lot (or little- it depends on the detail(s) they change xD), it makes me angry. I don't think I can ever win with movie adaptations LOL.
But that won't stop me from watching and hoping this next one is better. ;D
How about you guys? :)
Thanks for stopping by!